When reconnecting FB, you may have a shorter journey than the below steps, as FB may show you the new permission request straight away. You need to make sure you select all the relevant options available.
1. Click 'Profile settings > My Account' top right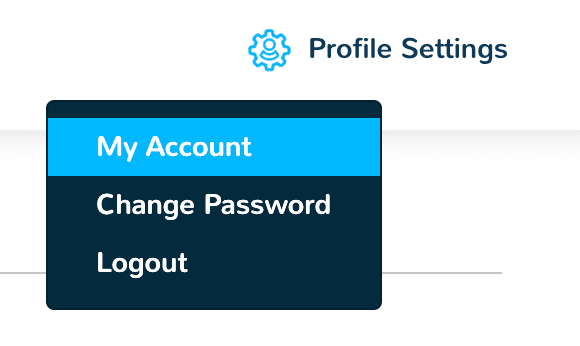 4. Click 'Continue as...'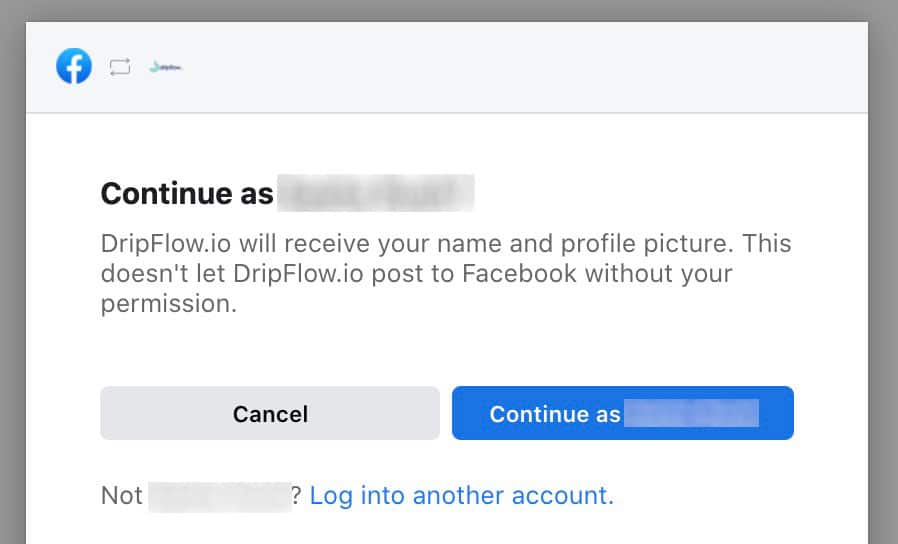 5. Click 'Business Integrations Settings'
This will open in a new tab in your browser.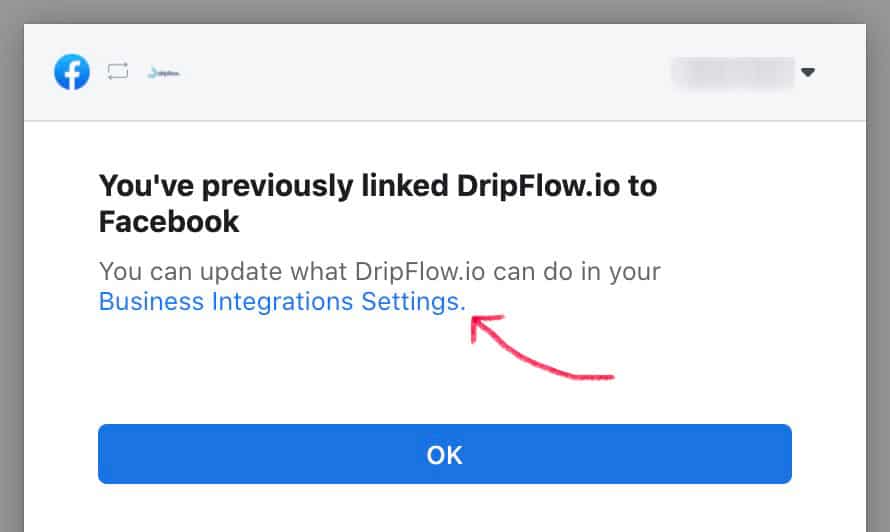 6. Click 'View and Edit' next to dripflow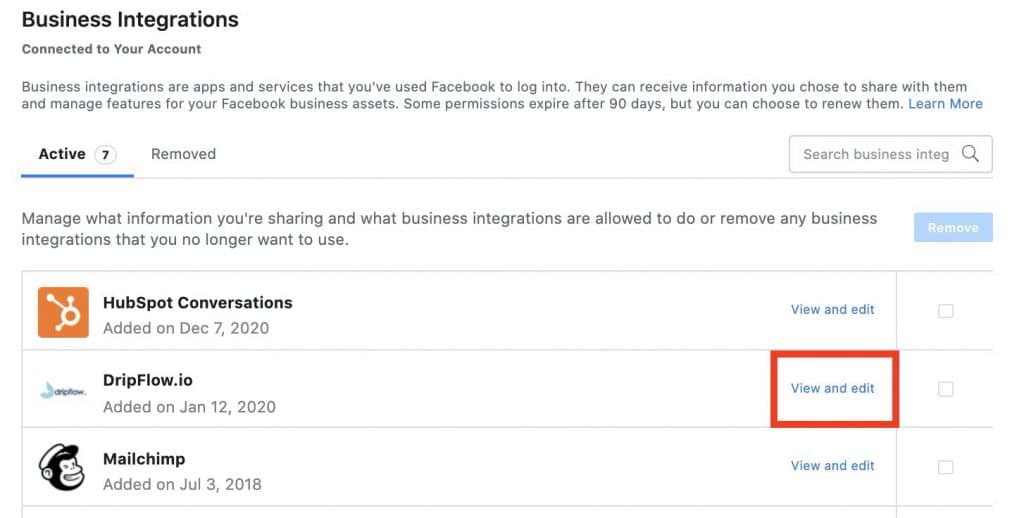 7. Select all relevant options available
This will now return you to dripflow.