Automate posting of properties from CRM to Facebook, Instagram, Linkedin & Google My Business.
The world has become increasingly digital over the past few decades. Buyers have changed how they look for properties, and it is essential for real estate agents to do whatever they can to keep up with the times.
For the majority of the last century, most people looking to buy a house would check the property listings in their local newspaper. Today though, almost half of all buyers start their property search online, including the over 80% of millennials who intend to buy a house in the next 5 years.
Even the baby boomer generation is getting on board with social media, with an increased demand for more of an individual personalisation. Conventional marketing techniques rarely work anymore, going largely unnoticed which is proven by the lack of engagement. 
Why Should Real Estate Agents Use Facebook?
If your real estate agency isn't currently using Facebook, you're missing out on one of the biggest marketing opportunities currently available. An extremely powerful social media platform, Facebook can effectively help you build your brand awareness, while establishing solid leads and generating more business.
Just as important as Yellow Pages listings were to Australian real estate agencies in the 80's and 90's, a Facebook business page can provide your clients with much more than just an address and a telephone number. Potential clients can also access reviews, view property listings, see your recent status updates, click on links that lead to your website, and instantly get in touch via Messenger.
Over 15 million Australians actively use Facebook, and more that 50% of them log into Facebook at least once or twice a day. That's well over half the population of the country. 
So how can real estate agencies utilise their Facebook page to reach the right people and then motivate them into action? Facebook automation, in particular, is drawing a ton of attention.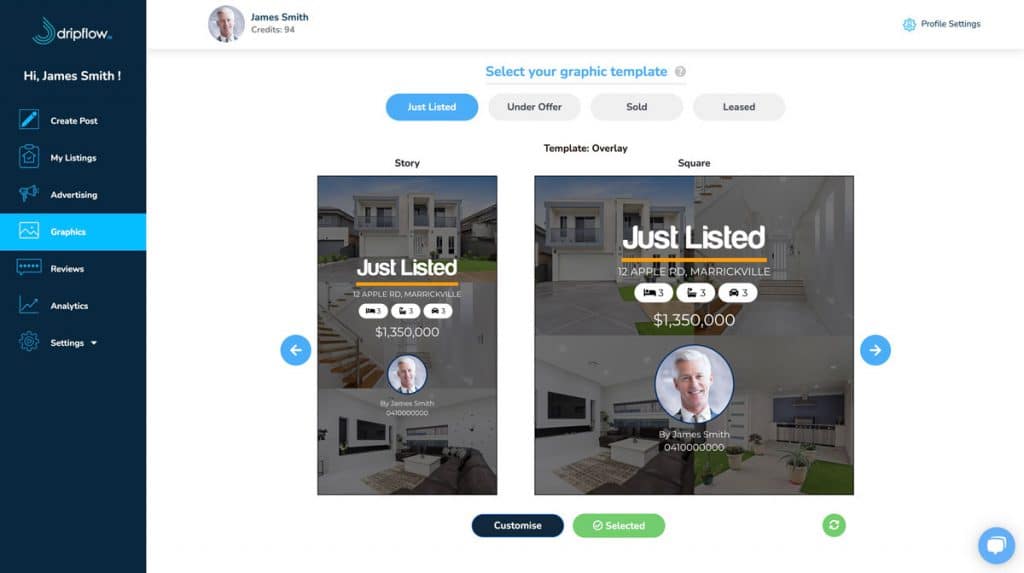 Benefits of Facebook Automation
Given the rapid rise of social media, especially Facebook, more and more Australian real estate agencies are experimenting with automating their business pages. The concept of automation simply refers to software tools that can automatically take care of various tasks, similar to sending an out of office auto-reply email. This includes our brand, dripflow.
Dripflow uses Facebook automation to make it possible for you to focus on running your business, while maintaining a consistent online presence using a variety of intelligent workflows. It allows you to automatically publish your property listings when your audience is most likely to engage, or at pre-set days or times.
Workflows are a breeze with dripflow, which allows you to organise and streamline your posting schedule. You can publish an entire week's worth of real estate listings and other content in minutes. You can also easily see all your past and upcoming posts, while still being able to create posts on the fly.
Consistently posting to Facebook at the right times helps to build credibility and trust with your prospective buyers. You can adjust your posting speeds for each network and stay top of mind. Facebook automation is a successful tool that takes the work out of posting online. As a busy real estate business, this is one tool you must invest in.
If you want to find out more, get in touch with the dripflow team today. We'd love to help make your "social" life easier.