Great news! Open home / inspection graphics are here! 

Create open homes graphics with 1, 2 or 3 properties & post to your social platforms.

Super simple to use, click on your preferred template, choose your property using the dropdown or upload your own image and enter an address (great for off-market also). 
Editable, inspection times are imported from your CRM automatically!

Change colours, fonts, background and more!

Open homes graphics are created in story and feed orientation to give you more flexibility.
Once your graphic is created, click share, text is automatically populated, post it to your social platforms.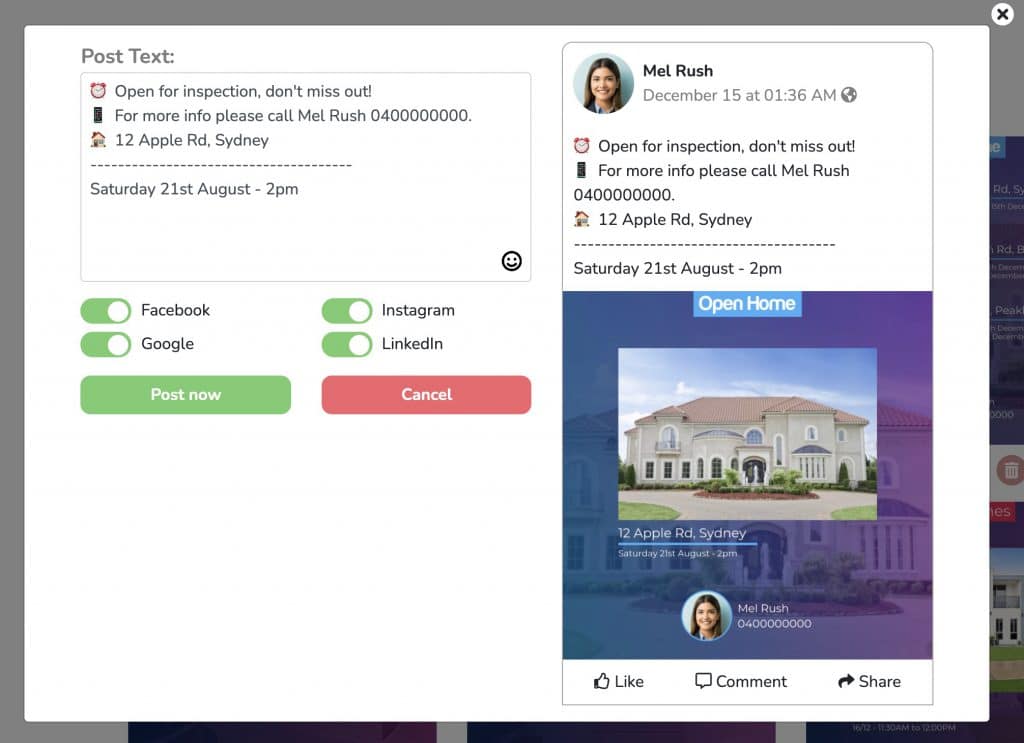 Open Home email notifications
Dripflow will run a check on all your properties every morning, to see if any have an inspection time on the day, it will then create an open home graphic and email you the graphic, as well as give you the option to post it.


Property Story emails
Every time a new property lands (and activates) in your account, dripflow will email you the story graphic for the listing. You will be able to download it and share it to your stories.


Create a post
Ability for you to create a custom post, with your own media, text etc.. simply upload your media, add some text and hit post! Boom!


Analytics
Understand & easily measure the performance of posts made by dripflow.