Automatically post your property listings to instagram as a carousel
All dripflow users will now have their listings published to instagram as a carousel automatically.
In the past automatic posting to instagram was only possible for a single image, but that has now changed with dripflow's new carousel feature.
Existing users are not required to do anything to activate this feature, as it's now live on your account.
If you have your instagram page connected on your dripflow account, posting happen naturally. Check your page to see it in action.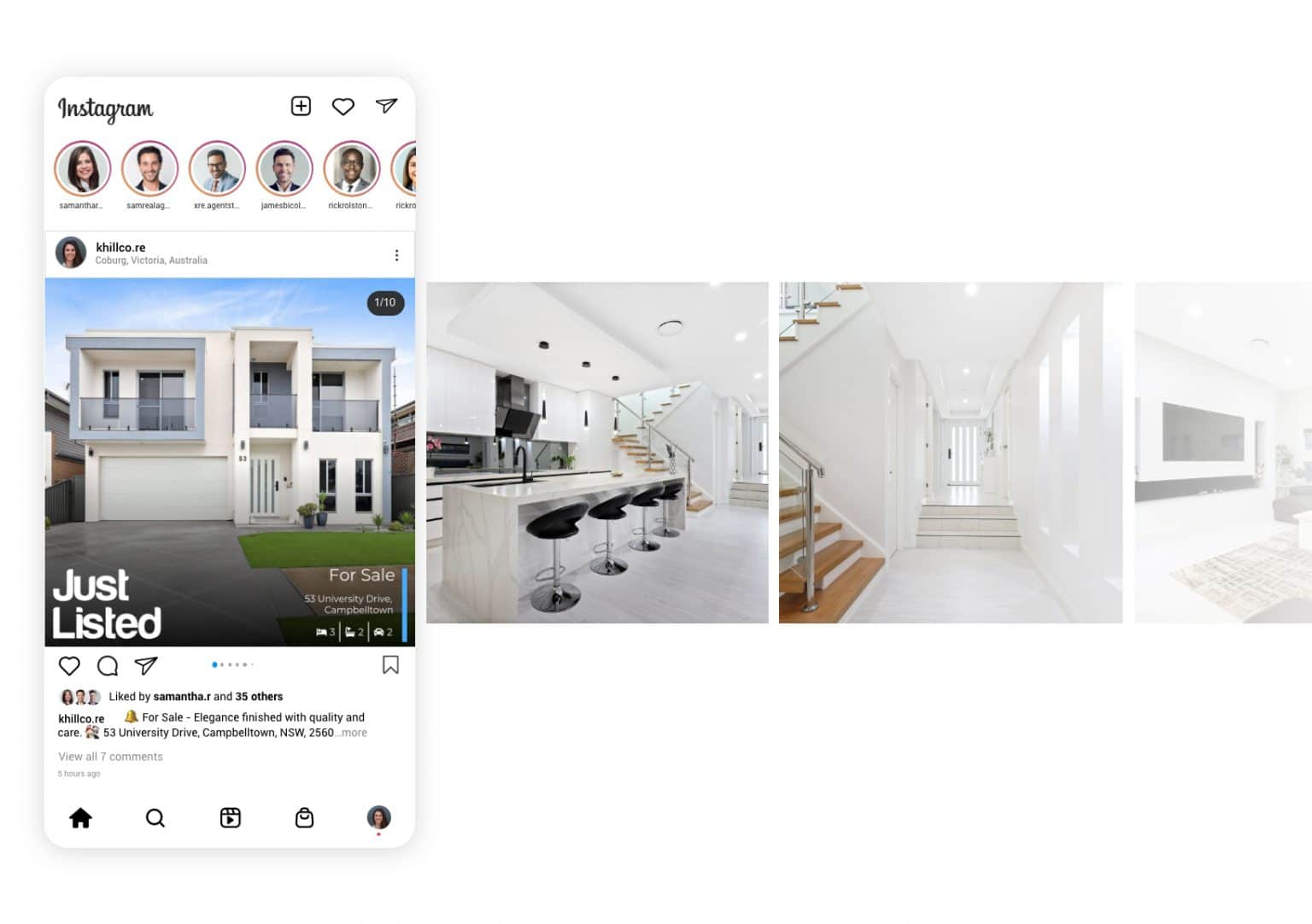 How to post or schedule a carousel post
Besides the whole automated process, dripflow also offers a way for our users to post or schedule custom carousel posts.
To do this, simply click "Create Post' (top left), add your media (up to 10 images for instagram), text etc.. and press 'Post' or 'Schedule'.
Why is posting as a carousel better than a single image?
By having more images you are essentially giving your follower / viewer of the post the ability to skim through and see more photos of the listing, which in term gives them a better understanding of the property this has a tenancy to improve engagement & interest.
What's the difference with doing it manually vs automatic?
Posting listings to instagram can be a time consuming exercise. Using dripflow to automate the process will save you 100% of your time and free's up your resources to focus on things which can't be automated.