The new open homes module brings improved designs and accuracy!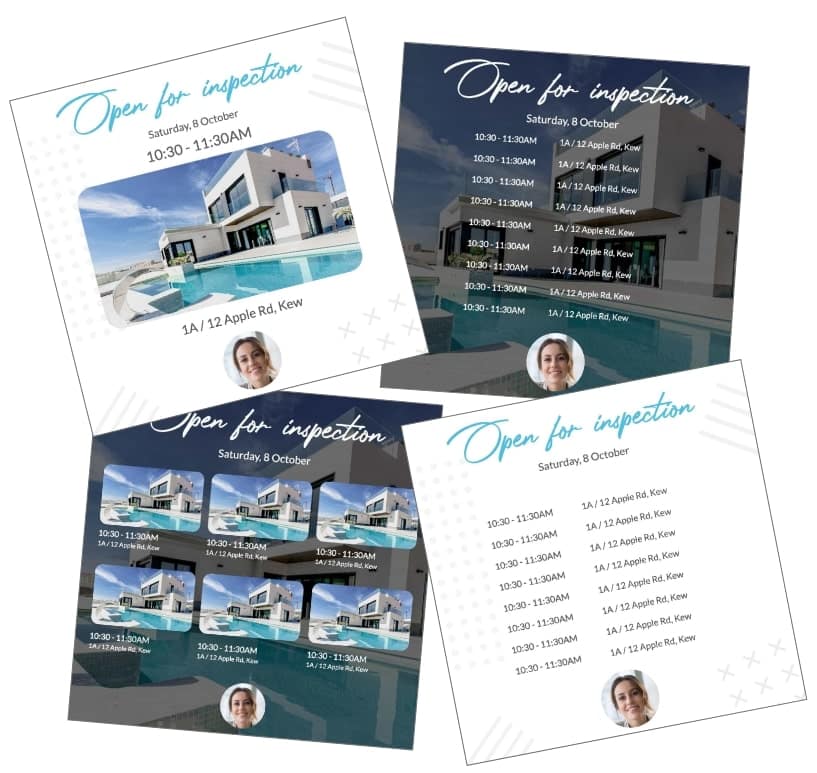 We highly recommend for everyone to switch to Open homes v2, follow these instructions:
Log into dripflow click 'Graphics' (in the left side panel) > Open homes v2 > select your template.
Try our full featured plan free for 14 days!