Say hello to the ads module, automatic boosting, lead magnet campaigns, Instagram carousel posting and more! 
Ads Module
Automatic Boosting 
Anytime you publish a listings in your CRM, Dripflow will automatically boost it to a predefined audience of your choice, including smart targeting like km radius from the properties address and more! Improve your results and the reach of your brand to a wider geographical area, without lifting a finger.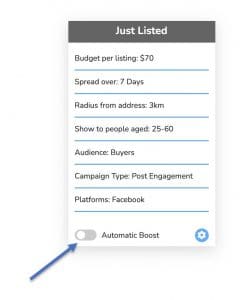 Lead Generation Campaigns – Lead Magnet
Have a suburb report or something of value you wish to share with people in exchange for their contact details? Dripflow will create the landing page, the lead form, the ad and graphic for you with 4 clicks. Set a budget and pick and audience, and you're ready to rock!

Instagram – Auto post listings as carousel 
Dripflow.io now offers automatic carousel posting to instagram for your listings! Simply publish a listing in your CRM and dripflow will handle the rest! Custom carousel posting / scheduling is also available. Simply click 'create a new post', upload your media & press publish.
Easily create & share amazing graphics like call to action, company updates, holidays graphics, quotes and more!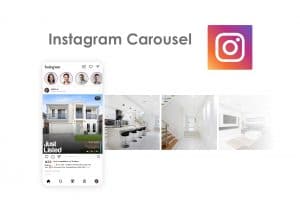 Customise post text 
Control what your post text looks like, customise the text for your listings, pick custom emojis, insert variables and more.